Everything's so different now. Indie has gone Mainstream. Rock festivals are not just ruthless big business (they were always that), they've gone mass market, they're as big as reality tv. When I look back on the changes that have come, since we cut and pasted together our first Bold As Love site, I'm just amazed. Time for a retrospective, so here's a list of a few of the formative gigs along the way. There's an order in this, but it's not a ranking...

1.The Grateful Dead at the Alexandra Palace, September 1974 The previous time I'd seen the Grateful Dead it was at Wembley, they were nice and far away, we waved our lighters, it was fine. This one I was pinned against the stage 4 HOURS, the feedback lunatics right in my face. Apparently, the three dates at the Ally Pally were a high point in the Dead's live career, and it was the Tower of Sound's first outing. Hear Fiorinda howling like a dog to Aoxomoxoa's namesake album? That's me. But the horror of such experiences is vital to a true understanding of the phenomenon of the rock gig. Of course, I was a mere child at the time...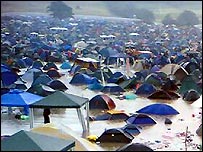 He had met Dian Buckley in so many wet tents...
2. Buzzcocks, in the Vault, Brighton 1977 The Vault, under the Brighton Resources Centre, North Road, had the ambience of a WW2 air-raid shelter, but was allegedly a genuine burial vault. Tales of coffins erupting onstage, skulls bouncing around, if you can believe Brighton Punk net. I just remember pogoing like mad to the choppy yet bizarrely poppy sound. It can't be a punk gig, says loud Hooray voice right behind us, Nobody has weeed on me yet. Hooray vanishes in storm of spittle, we catch the fallout. . . We left for Singapore soon afterwards, and when we came back Punk Brighton had moved to other premises.
3. Dead Kennedys at the Manchester Apollo,1980 I was on my own, still dressed for camping on the North West Seaboard of the USA, plaid workshirt and baggy camos, walking boots, henna red braid down to my bum. I got adopted by some kindly punks, who must have picked me up on the grounds of my truly weird appearance. They shared their (tobacco) ciggys with me, up front it was utterly wild, madly flying bodies, how do they know they can do that and not die?? Anyway, it sounded like home sweet home. Punk was not allowed in Singapore, we only had disco.
4. Jesus and Mary Chain at the Pavilion, Brighton 1985. The problem with the Mary Chain was

that they played a very short set. Not saying anything about their musicianship, but among other eccentricities they didn't have a lot of songs they wanted to offer, and for better or for worse this led to the audience seeking other ways to pass the time, suchas ripping lumps out of each other. We'd decided to invite Peter's Bridge partner, so he could find out where we were coming from, man. Oooh, bad idea. We should have warned him to leave his glasses at home.

5.Nick Cave and the Birthday Party at Xtreems 3rd Sept 1981 The New Regent, Brighton, was the seedy venue taken over once a week by Johnny Clarke, his sister Dinah and assorted ravers for the brief reign of Xtreems. The Insanitude, club at revolutionary rockstars' HQ in Buckingham Palace, was born here. It was mental, dirty, occasionally inspired. The Birthday Party night features in a defining Bold As Love article I wrote for a zine called F*** The Tories. Zoo music girl, zoo music girl. I am a figure of fun! screams the lad from Oz. Apparently Nick Cave thought Brighton was a hell hole. So naturally he's still around, plotting to plant wisteria in the sea off Hove. (I did not make that up)
6. Pink Floyd at the Crystal Palace Bowl May 15th 1971 What can I tell you? The octopus, the soundscape, the interpenetration of the perceptual state they were creating with our wandering reality. The d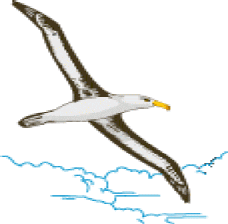 ebut of Echoes. Were we outdoors, or in a spaceship so big you couldn't see the other side? The sun was shining, and when the crowd broke up we didn't know what to do, we were adrift on the ocean. Was that really Elvis? It seems quite possible. I didn't know about the fish being killed until I read about it. Overhead the Albatross hangs motionless upon the air, is still a line that slows my heartbeat.
7. Red Wedge, Manchester Apollo, 25th January 1986 Ice and snow in the hard dark streets. I remember Billy Bragg, and (can it be?) the Frank Chickens, a Japanese novelty duo often seen down in Brighton. Fittingly, the history link is to the bbc. Party politics posing as righteousness is so ambivalent. Work for the suits and you start to be on their side, you may not mean to but you do. Billy Bragg is a noble soul but Paul Weller was the best of them (but he wasn't at this gig). And the Jam's music still sounds excellent, the words too. Art imitate life, this effort and "Cool Brittania" were the models for the Countercultural Thinktank
& 7 (tied). Bob Marley and the Wailers at the Rainbow June 2nd 1977 The Rainbow concert already discussed in Small Ax (Band of Gypsys site). Another side of Art for a Cause, visiting us from far away, not knowing how little we cared for Jah, or the grip of corruption on Jamaican politics or the squalor of the government yards; or anything but getting high on the music. Rock Messiahdom makes you fool yourself in ways more thrilling but possibly even more corrosive than signing up for Red Wedge, or organising Live 8.
8. Dr Malabika Mitra, WOMAD at Rivermead 1997 It was raining and cold at Rivermead, Gabriel and I had come into the big green tent for a warm (while my co-parent saw a bit of the fest.) We stayed for hours, mesmerised by this teacher in her yellow sari and crimson blouse, following the exercises as best we could, enthralled by the complex secrets of number and rhythm she imparted. Here the Zen Self was born: an experiment in consciousness, the physicality of mind, the gleam of sunlight on a blade of grass. Dr Malabika Mitra is one of the foremost exponents of Kathak dance today; she was accompanied by musician Pratip Bannerjee and tabla player Dinanath Mishra.

9. Green Day at the Brighton Centre, Feb 2005 We don't get around much any more. The codgers' caba

ret circuit disappoints (so many of them too, who would have thought middle age had undone so many rock gods...?), and if we sneak into contemporary gigs, decency demands we stand at the back, looking wizened For Green Day we made an exception. Billie Joe got a touch schmoozy with the crowd, but thou shalt not muzzle the ox that grinds the corn... Best bit, probably We Are The Champions, with the twinkly confetti. Childish, me? I dare say you're right: It's important to be young. Someone I trust told me that. Also, very good for the health to flail around and sweat in the company of one's kind, once in a while, even when hardcore moshing days are done.

10. Second Brighton Festival Of Freedom, Stanmer Park, 10th August 1996 The Brighton Urban Free

Fest, shifted to Stanmer's wide green slopes. The organisation shall we say far from oppressive. Free enterprise tequila shots out of the backs of cars, (lemon and salt provided), weeing in the bushes. There were masks, there were giant silver puppets, there was luminous juggling and fire eating in the dusk, there were superstar DJs, there were, I'm sure, the Levellers. We danced, we ate Caribbean food, we met the Rastaman in the white van. It was doomed, of course. They lost a heap of money and the word Carling didn't appear anywhere. But it was magic, I tell you. Magic. Just float, baby, just float...

Something about, goodbye forever, something about, cancel all our vows. . .