AND I REMEMBER EVERY FACE
---
Special thanks to: Bryan Talbot, my test-pilot, illustrator, compadre; Peter Gwilliam, the original Hendrix fan, my partner throughout, Richard Gwilliam my friendly nethead and host, Dinah and Johnny Clarke, for Xtreems and for enduring friendship, Gabriel Jones and Pat Mayes (my research assistants at Pleasure Island), Chris West, for early reading and helpful textual analysis, Leslie Howle and the Clarion Class of 99 Seattle, for Hendrix grave trip, the Crocodile Club and many other favours; and Simon Charleton (my government insider)

And thanks to everyone else involved, wittingly or unwittingly, willingly or unwillingly, in the making of Bold As Love, including: The Archivists of the Somerset Studies room Taunton Public Library, An Lyverji Kernewek Helston, Jacq (Make A List) Aris, Margaret Benson, Mark Bould, The Carling Weekend (aka Reading Festival), Maude Casey, Chy Carne Holiday Park Kennack Sands, The Copyshop Lewes Road Brighton, Mary Curran, Mark Denman, Graham (Digitalis) Denman, Chris Easterbrook, Jo Fletcher, The Foresight Crime and Crime Prevention Think Tank team, Anthony Goff, Goonhilly Down Earth Station, Lina Ksendziuk, Marilyn MacMenemy of South Shields, Chris Magness, The Manics site, (2000), Dr Malabika Mitra (aka Olwen Devi), Polly Marshall, Mr S. Minnitt, Somerest County Museum, Taunton, Mr &Mrs G.N Mullineux, Oisin Murphy Lawless, Andy Murray, The Museum of Archaeology Cambridge University, Peta Orbach, Nigel Pickering, Pleasure Island Theme Park North Lincs; The Pussycat Club Yay!, The Raft, Stuart Revill (my consultant Deadhead), Rocket Signs Lewes Rd Brighton, Nicola Sinclair, Anne Sudworth, Bob (Stonecold) Swindells, Bryan and Mary Talbot for enduring friendship and their hospitality on many occasions, Johnny T, Tyne and Wear Library Services Saltwell Park Gateshead, The Verve site, WOMAD at Rivermead 1997, & the young man who let me share his spliff, on Villiers St, about 5pm on Wednesday 6th December 2000. Thanks mate, you'll never know what a kind deed that was. Plus of course the rockstars, DJs, tv pop-pickers, and rock journalists themselves, my inspiration.

& not forgetting Thomas Malory and Chretien de Troyes.

Bold As Love cover art by Anne Sudworth www.annesudworth.co.uk
Bold As Love frontispiece, portraits by Bryan Talbot, www.bryan-talbot.com
The Wharfedale Abbey ghoul appears by kind permission of Miss Ann Halam.
For Jimi Hendrix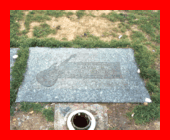 In Memoriam (1942 - 1970)
Bold As Love is a work of fantasy. All characters and locations are either fictional or treated fictionally. Any resemblance to any real future or present time or place or persons or music is entirely coincidental.
Web site designed by Gwyneth Jones, executed by Peter Gwilliam.