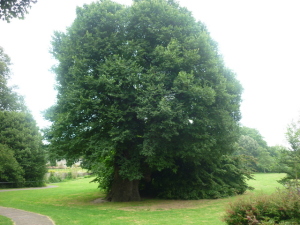 Thursday 18th October. Traditionally, the feast of St Luke, and marking a
Buchan Warm Spell*
in old money, but this one is grey and rainy in Brighton, despite the BBC et al. The sash window restoration people still here, but it should be the last day. And I never did decamp to my favourite coffee shop... Just not that person. I lie and fume when I have insomnia too.
Just found out that the
US ebook of Spirit
is out, and you can now purchase it from
The Aqueduct Press
. That's nice to know!
Timmi Duchamp gave me the option of making major revisions, but I didn't. In the end I decided I like the latter part of the book (which had collected some criticism for distancing the reader from the heroine, and bringing in an apparently random bunch of young newcomers), the way it is. It's truer to Dumas.
The Count of Monte Cristo
is a figure of mystery, a very different person from Edmond Dantes. And one of the things I love in the original is the way Dantes comes back from his ordeal bent on being the implacable instrument of Justice, but instead finds his own salvation (finds himself again) in rescuing young lives he thought he wanted to ruin. . . To my mind
Edmond's
own life doesn't start again until right at the end, when he takes off with Haydee. And though the Count plays merry hell with them, when the bad guys get what they deserve it's not so much through his intervention, as simply because they are asking for it. So, I just took on board the fact that it's a long story and readers needed to be reminded of certain things, and that's about all. NB, if you have never read the original (dear reviewers!), I recommend it highly, I love this book, except you MUST get a modern translation (all the C19th ones are c**p, done by pirates), and you must be ready for a serial novel, prolix as Dickens if not more so.
Watching
: nothing. Saw
Looper,
and can't see what the fuss is about. Preposterous and drab. Saw
Holy Motors
, considerably loopier, lot more engaging. Finding this a very lean season for tv, a season for channel surfing as a form of entertainment (le montage, don't you know); while debating the merits of yet another old
Mentalist
versus whatever variant on our dear old
Crocosaurus
...
Homeland #2?
No thanks. I spied that thing getting a little LOST about half-way through series one, and am finding it easy to keep the promise I made to self then.
Reading
:
La Chatelaine Du Liban
(The Lady of Lebanon), Pierre Benoit, 1924. Of the half dozen or so
must-read
ancient espionage titles I gleaned from Paul Bleton's
La Crystallisation De L'Ombre
, this was the only one I found easily available ( I got my paperback cheap edition, good price, from
PrixMinister
. Wonderful ur-James Bond story. Exotic settings. Ironic
double entendre
conversations between our hero and the suave, evil bad guy, a beautiful, shameless
femme fatale
with a
cracking
weird name, sumptuous taste in dress & undress and a really, really shocking past, who lives in a Crusader's castle. There's a discussion of the unexpected importance of cocktails in the spying business that made me laugh out loud, it was so totally 007. The special cocktail in question, which does feature prominently, is a Metropolitan
(Metropolitian
). I looked it up: most online aficionados think it's a version of the Cosmo, invented in the seventies, but
they are clearly wrong
. It's like a brandy Manhattan, basically. I hate Manhattans, because of what happened after letmesee maybe four or five of them a certain night, long, long ago, but I will have to give this a whirl.
Listening
:
Glenn Gould
. Glenn Gould fest going on here, courtesy of an anniversary deal by
Presto Classical
. I love the Bach.
The keynote picture is the other twin elm.
*or so my mother always used to tell us. Next "warm spot" is St Martin's, I think it's November 11th or so