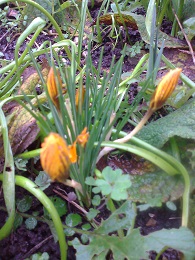 Thursday 6th February, chill and heavy rain all day. It's strange how little sign of early spring there is in our garden, considering the so far wet and wild but very mild winter. Last year we had plenty crocuses and daffodils by now. Spectacular scenes in Cornwall and Devon yesterday, (Peter came home telling me that Cornwall was cut off from England (surely that's the wrong way round?) but he only meant the railway at Dawlish, I'm sure the Guinevere bridge is still open); and the Somerset Levels just dismally filling up like a huge grey bathtub.
Climate change suiting you so far? Wait.
Data sharing is data mining. Data mining is data selling
Anyway, this is a public sevice announcement. You may not have noticed a nondescript item of junk mail, a week or so ago. You may have dumped in the recycle along with the other takeaway menus. That's what you were meant to do. It was informing you that all your medical and personal details are o be "shared" in future, with unspecified nhs "partners".You don't have to do anything. The box has been checked for you! You must actively opt out, if you really want to . . .
You won't know who gets the data, or why. The junk mail item will tell you that your data will be "anonymised". This is not true, as I hope you are digiliterate enough to know. It can't be done. It won't tell you that the data will be sold to private companies, but that's in the pipeline.
The nhs is being privatised, it will soon be a network of private health service providers, and without intervention the data protection act would prevent them from sharing information. But I have opted out of the partner sharing anyway, and I strongly advise you to do the same. You will need to visit your GP practice, and sign a form (another sure sign of data mining: make it an effort to opt out). Btw, if your GP practice doesn't approve and encourage your decision (mine did), you may wish to consider a change.
Sign the clictivist petition if you wish:
http://action.sumofus.org/a/nhs-patient-corporations/2/3/?akid=3837.1705125.8iIXgy&rd=1&sub=fwd&t=2
But the best action you can take and the strongest message is to opt out.