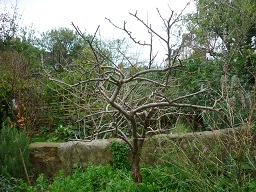 Marking the change of the year a little late, we were in Durham last week for a squeezed down autumn holiday: a wet, mild couple of days in an apartment right down on the riverside. Mainly to see the cathedral, which Peter had never seen, and I remembered as amazing; glimpsed on a dark and rainy night in November 2000 when I was up here (by train) for a North East Books Festival as Ann Halam, in the middle of the
worst
floods. My, I had problems getting home, but it was pretty interesting, although very cold and wet, so I didn't really mind. Nothing had changed, the great sacred cavern with its amazing massive thousand year old pillars very thrilling and mysterious to enter on All Souls' Night. Faure's Requiem at Evensong, and then we walked about, recalling our dead; bringing them to mind, (& avoiding a student Pub Run). Durham town centre is relentlessly generic now, and we didn't find much else to do (very poorly researched trip, we hadn't noticed it would be the closed season), except to visit the Durham University Oriental Museum, a perfect gem of a place. I loved the Korean section, ancient and modern; also home of the famous boxwood Servant Girl, maybe the most beautiful single Ancient Eygptian work of art I have ever seen, 18th Dynasty of course; highly unconventional. What a nice face she has.
The Botanic Garden is where I found out about crinoid marble.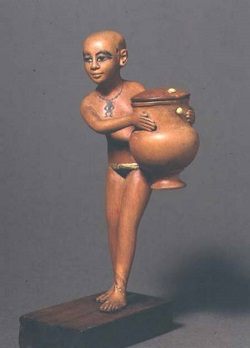 Durham cathedral is about to cash in its World Heritage Site First Class tokens btw, and explode into huge new shiny visitor's centres and beautifully restored monastic halls and I don't know what, so we got there just in time. Look out for the beautiful crinoid marble, esp in the North aisle, slender black glossy stems, blossoming in white frost flowers of fossilised Northumbrian sea-lilies.
Tired out after finishing my talk for Kent Anthropology department last night, I'll leave my latest fracking round up comments etc for next time.
Looking Forward to . . .
Reading
The Goshawk
again: in preparation for
Helen Macdonald's H is for Hawk
. The first time I saw H is for Hawk advertised, and learned that goshawks like to
play
, I thought I'd go straight out and buy it, same as I did when I saw
Otter Country
. But after a few more double page spreads, all going on about how it's really about someone losing her father, and being devastated, and the mourning process . . . I decided to reserve it from the library instead. I'm 8 of 69 at the moment. I first read
The Goshawk
(which is interrogated by the modern austringer in H is for Hawk) when I was fifteen; thrilled because I'd loved
The Sword In The Stone
and
Mistress Masham's Repose
(not mad about the rest of his Arthur epic, however), and it was rare, and my mother had found it for me: and accepted T H White's foray into austringery (sp?) on his own terms, because what did I know? I now accept, with relief, that it is a bizarre and cruel book, but still I think worth a revisit, for old time's sake
Seeing and not-seeing . . .
Yesterday I followed the BBC live coverage of the Rosetta mission, what an absolutely amazing fear, that little bug, leaping onto the back of a flying comet; beyond the orbit of Mars . . .Fantastic. & from the sublime to the ridiculous, I have booked tickets to see
Interstellar
tomorrow night. I didn't plan to go near it (stick to Supercomics, mate), but then I got tempted to read the reviews on IMDb & they were so hilarious, and the negative ones so laugh out loud exasperated funny, I had to give it a whirl, in their honour.
Probably won't go to see The Imitation Game though; it's just too familiar, that story. I'll catch it on tv or Netflix later.
But tonight, the last episode of Kevin Spacey's
House Of Cards
. Which is brilliant, despite some slackening of tension in the mid-term. Loved the penultimate two episodes. Loved Robin Wright's implacable Lady Macbeth turn. And how will it end? I am happy to say I do not know. (know how the rather silly Ian Richardson one ended, obviously, but not this, and nobody is allowed to tell me).