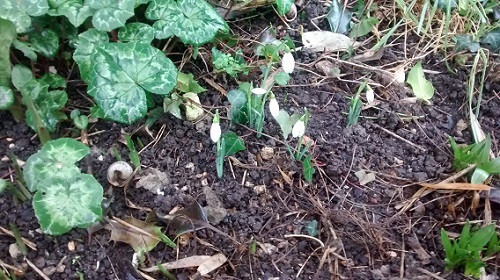 The lovely quote above is from a Chinese horoscope site, heralding the new year of the Earth Dog that starts on Friday (16th Feb). I'll certainly be watching out for those poetic moods and, between my sighs, finding more or less plausible reasons to be hopeful. We had greenfinches on our bird feeding station for the RSPB count, first time in years. Likewise dunnocks, and the male blackcap, besides plenty of the more regular customers. The frogs are back in the fish pond, and the snowdrops, though few of mine survived the ravages of those evil squirrels, have been unusually wonderful in King Death's Garden . . .
New Year's Books (the Japanese Connection)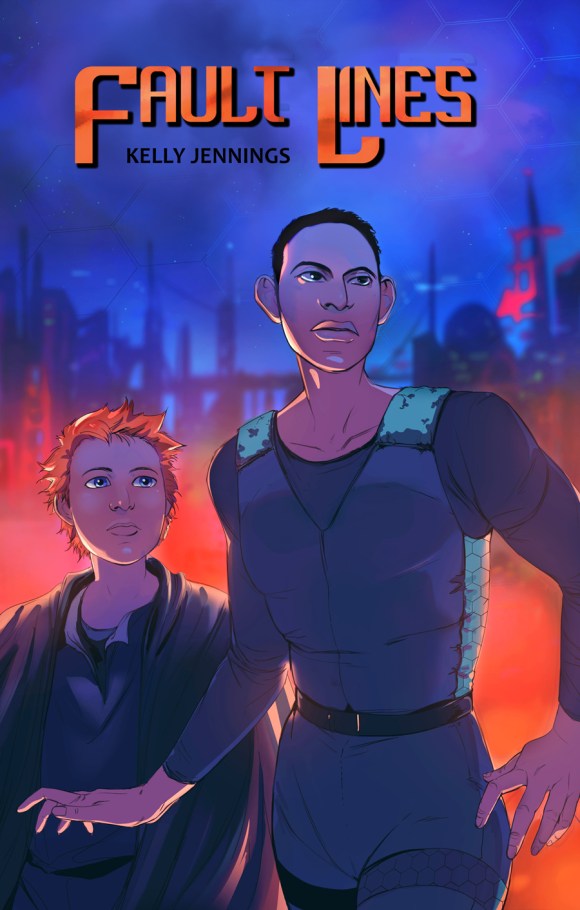 Kelly Jennings
' Velocity Wrachant novel for
Candlemark & Gleam
isn't out until June, so I won't be letting slip any spoilers. I'll just say Kelly has considerably extended her reach in this "non-clichéd space opera". Previously she's concentrated on space opera's underclasses, too often only represented in faceless CGI ranks, or hauled in briefly (eg, I'm afraid,
The Last Jedi
) for cameo cuteness. She's co-edited an anthology of sf working-stiff protagonists (
Menial: Skilled Labor in Science Fiction
) and published a novel,
Broken Slate
, the grimly engrossing story about a young man from a merchant (space) shipping family sold into the most brutal slavery . . .
Fault Lines
takes a less punishing approach to the same issues, featuring Velocity herself and a young girl called "Bronte" as ex-privileged fugitives from the galaxy's Japanese-ish ruling class, called the Combine. When is a person not a person? The Combine's view on that issue is disquieting, and their gene-driven caste system provides some shock moments, but the warmth of Velocity's polyamorous "self-chosen family" is a welcome background. There are intriguing (and reassuring: the story isn't one you'd like to see done and dusted in the first volume) hints of more to come, in the subtle role played by "the Dagan". He's an artificial being from the
other
power in this Cold War set-up; who serves Velocity, as she comes to realise, very much on his own terms.
Kelly has been compared with C.J Cherryh, and I think deservedly.
Fault Lines
isn't burdened with the awful angst of Cherryh's greatest novel,
Cyteen
, but it has the same intensity and conviction.
Meanwhile, the
Tale Of Genji
, which I am reading for maybe the tenth or the twelfth time, is drawing to a close again. The noble-spirited & melancholy Oigimi (Elder sister), is dead, having stubbornly refused poetic Kaoru's advances to the last, & her younger sister,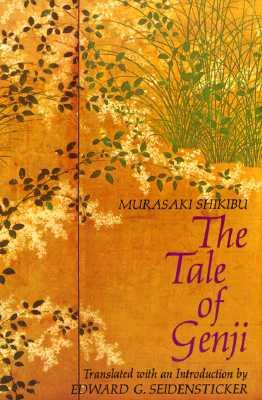 Nakanokimi is facing the realities of a subordinate marriage to the court's darling, Prince Niou. We're moving into the endgame. I love the final section of this (more than a) thousand year old novel. Murasaki has observed the conventions of court fiction for so long, waving a magic wand of sighs, poetic allusions, exquisite robes, bird-song and dew and perfume, over the marriage-by-rape convention of her enclosed, palace society; always taking the male point of view (which her female audience also preferred, to avoid the humiliating reality. However boldly they played their sexual cards in reality they had no control; no control at all). With Oigimi, suddenly she reverses the tapestry, and its thrilling. Though tough on the two sisters.
& continuing the Japanese theme in library books, I'm about to start reading
The Emperor of the Eight Islands
, "
Lian Hearn
's" latest fantasy, a two-parter. Again (having read the back of the jacket, besides the
Otori
) I know the author will take the male point of view. But she'll be subtle about it; the women will be fierce as well as subordinate, and there'll be plenty of bizarre magic. Looking forward to it!
My Fracking Round Up
It already seems forever since I caught some kind of knockdown flu back in January, & had to enlist Peter as my deputy for the planning committee meeting, where,
despite public outcry
, West Sussex County Council unanimously approved Cuadrilla's application to renew flow testing at Balcombe. It was a low point, like the end of a period of remission, though we'd expected nothing else. A lot has changed since then.
Are we finally winning the battle against the fracking industry in the UK? No. The threat is still active, down here in the Weald, and everywhere else the industry has managed to get a foot in the door; including within and under our National Parks. The clear message from science and the politics is that
a) the fossil fuels have to stay in the ground,
b) the people have spoken and rejected this reckless, stupid industry, and
c) this raggedy offshore island is extremely well placed to benefit from investment in renewables.
But the at least equally clear message is that dirty money speaks louder than science to our friends in the Tory government; much louder than democracy, and besides they all hate their children.
On the other hand
,
Third Energy
's High Volume Hydraulic Fracking operation, which seemed a dead cert back then, has not yet commenced, and apparently Greg Clark's financial resilience test isn't going well for them.
https://www.theguardian.com/environment/2018/feb/10/carillion-links-north-yorkshire-fracking-third-energy
The latest now traditional "leaked unpublished report" seems to show that UK gov has revised its hopes for the industry in a drastically downward direction:
https://drillordrop.com/2018/02/11/unpublished-government-report-scales-back-predictions-on-uk-fracking/#more-60841

& the various frackers' (admittedly always terminally daft) attempt
to secure "Social Licence"
has been declared DOA
Another year, and it's not beginning badly. The battle for democracy is not quite lost. All credit to the protectors, who just keep on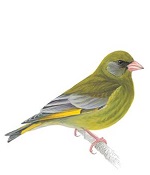 keeping on, and derision to the investors, however small, however mighty. Let's leave it there.