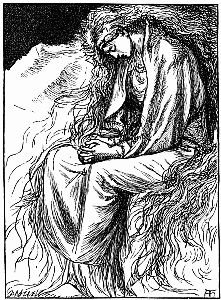 Thursday 21st October, bright sky; chill air. Definitely crispy out in the garden at 7am, which makes this the first frosty morning of the autumn for us, though not for the UK.
Tuesday night, down to the Dukes to see The Social Network, on Gabriel's earnest reccommendation (But Gabriel, surely you must have noticed I'm not interested in Facebook, and not excited about money?. . . Oh, okay, since it's a piece of your world. . .) It was pretty good. We thought Timberlake (Sean Parker) took a very good part, very natural, and the Mark Zuckerburg actor, Jessie Eisenberg, was excellent. I barely got bored at all. In ways, this reminded me of the movie version of UK political sitcom The Thick Of It (
In the Loop
2009). The same almost total concentration on the chilling, painful frivolity of young men in positions of status and power: the same
young female voice
, offering exasperated commentary from a distance: either disgusted -that would be Erica, the girl who resists Mark's resentful advances, played by Rooney Mara-; or pitying (that would be the young lawyer who passes final judgement on the lad, I think played by Rachida Jones).
We live in a young male world, it says here. There is no alternative, this is it. Girls are either rapacious WAGS, disposable groupies, (shedloads of drug-and-alcohol soaked Asiatic cuties!); or they're some kind of alien life form: superior, benign, and
helpless
.
Dunno if I'm in a position to argue with that view.
But did you ever notice, with all the evolutionary psychology arguments banging on about what
women
should be like, or should not do (such as science, such as expect promotion at Larry Summers' Harvard) because they are female animals, you rarely hear what evolution says about the young male hordes, being pronounced as social gospel. They're supposed to die, that's what they're supposed to do. Maybe what I liked best about this movie (and cf
Fight Club
, not surprisingly), is that Zuckerberg, in Fincher's view, is well aware of this.
I know I'm supposed to die
. It's written all over Jessie Eisenberg's sad little defensive blank of a face.
The illustration? That's North Wind, from
At The Back Of The North Wind
, George MacDonald. I'm auditioning cover images for the Aqueduct Press ebook edition of the Aleutian Trilogy. She represents worldly misfortune, ruin and grief. Which is I suppose what our young male world quite rightly fears must ensue, from their point of view, if Women's Liberation should ever become a serious force*.
George MacDonald approves of her, actually. What an old misery eh?