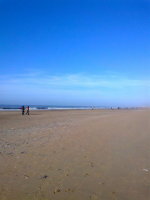 Monday 11th June, calm and grey after many hours of heavy rain yesterday evening and late into the night. Slight eco-disaster in the tools-and-tins cupboard under the basement area steps, rainwater got in and one of the pots of live worms was standing in water. Have evacuated the survivors and rehoused them; only a few lost their lives, but the rehousing was in the feeders so that won't last.
A Clarion Call from Karen J Fowler:
"Sign-ups and pledges for
this year's Clarion Write-a-thon
have slowed to almost nothing. As we are increasingly dependent on this annual fundraiser, we absolutely need it to be a success. Can we get some tweets and blog action? And anything else you can think of that might help? Official dates coincide with the workshop -- June 24th to August 4th -- but we hope to have the pledges in place early so participants can concentrate on their writing goals during that period."
If you can help, please do. The experience will be fun and envigorating, and in terms of the quality and value of the Clarion experience for new science fiction writers it is such a good cause.
And good news from Cassie Hart about the sf anthology
Tales For Canterbury
, a benefit anthology, all profits to the
NZ Red Cross
Earthquake Appeal. Now the winner of the
Best Collected Work Sir Julius Vogel Awards
!!! Copies still available through
Random Static Press
& here's a link from The Momus Report, about a podcast on female sf writers, plus subsequent discussion, relayed to you from a comment posted recently but on an earlier post of mine. Apparently the discussion was annoying. So, by all means go ahead and find out if you agree.
http://themomusreport.blogspot.com.au/2012/06/momus-report-podcast-women-in-sf-pt-1.html