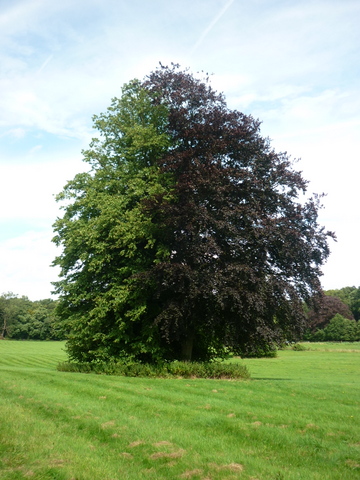 Friday, 14th Sept, thick grey cloud, the kind that never produces rain: all too familiar. The woodpigeon didn't make it. When I'd finished my post yesterday I went down to look at her, and knew she'd turned the corner in the wrong direction. No sign of recovery, not eating or drinking. By the time Peter came home she was quietly dying, but we let her go in her own time. "Mercy killing" a dying animal can go so horribly wrong. She's now in the compost, and what to do about Caliban? Cat predation doesn't seem to damage bird populations: intensive farming practice does that (selectively); and the grave and worsening loss of habitat, within and outside the built environment. But standards had been slipping. Avoid twilight, and you cut down a cat's hunting dramatically (says the RSPB). Must get strict again about keeping him indoors from an hour before sunset and for an hour after daylight.
Some links for you:
I'm off to Writtle College in Essex on Sunday, to do a reading from Band Of Gypsys, joining multimedia artist Melissa Appleton's celebration of the first commercial radio broadcasts in the UK. Everything kicks off tomorrow, and it should be quite a party. Hope you can listen in. Read all about it:
http://writtlecalling.co.uk/
I'll also be at Kent at Canterbury University on Tuesday 25th, evening, for a reading and a talk. Contact Paul March Russell for details.
And here's a Compassion In World Farming campaign (slightly vindictively) close to my heart. I really
despise
that toshery, "Little Red Tractor". And "Farm Assured". It's so creepy.
http://www.ciwf.org.uk/what_we_do/labelling/default.aspx?utm_campaign=CIWFLAB003&utm_source=Action&utm_medium=email
I'm not worried at all about the "threat" higher welfare rules pose to meat production in Europe. Meat is not murder, but meat it a treat. Rich and poor, everyone needs to get used to that, for a whole raft of good reasons. Soon as possible.
Watching:
Lindsay Seers'
new installation at
The Tin Tabernacle
, Kilburn. "Nowhere Less Now". Not as immersive as her prequel show at
Margate
. The space doesn't lend itself to immersion, one remains conscious of being in a video viewing audience; of having headphones on, of one's surroundings, basically. But still good. You get a free book, too & The Tin Tabernacle is an experience in itself. Also check out the remarkable facade of the Edwardian RSPCA dispensary next door.
Also
The Bletchley Circle
. The first episode got some lack-lustre reviews, but I don't know why. It's a bit
rushed
, a bit of handwaving, okay, but I found the pitch convincing, the acting classy, and I'll always watch Anna Maxwell Martin
Reading: Still lingering over
George MacDonald, Phantastes and Lilith
;
Getting onto Robert Kaplan,
The Nothing That Is
, next in my popular science pile
and for a storybook
Marco Vicci, Death And The Olive Groves
I'm not a big fan of Italian "Crime and Pleasure", usually. But I think I could get to like this one. Set in the sixties, when Italy was just as ****ed up, but everything as less cynical (it says here). Before they'd been Berlusconi-ed, says Peter.
The striking copper beech and lime couple in the keynote picture, are by the permitted footpath that crossed the Bayfield Estate, near Cley. There are a lot of very beautiful trees in this part of Norfolk. There are hills too, shockingly; despite the advertising.