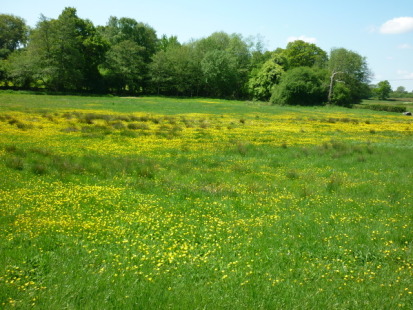 Tuesday 11th June, cold and grey, with a light persistent drizzle. Yesterday was well omened and productive, good work on the latest project, studied my greek, saw the swifts racing about over my head at 7.30am (I'm beginning to believe our tiny colony here is secure, for a while) and spotted a stickleback! The first sighting since they were decanted into the "wildlife" pool back in mid May. (But we knew they were okay, as the mosquito larvae horde vanished). Today I have achieved absolutely nowt except lose my latest phone photos in the depths of Picasa and spend about 3 hours trying to locate them; fail to spot an Afghan Women's Rights petition that was staring me in the face, fail to buy any "organic" apples because they were all generic monsters from Argentina, and go for a swim. Oh wait, I got my my hair cut. And bought some tomatoes.
There, that's my contribution to the NSA's scrapbook for the day. I feel I may have been cheating on them, since I use Facebook to advertise for Avaaz and Compassion In World Farming and the like, whereas this blog is usually short on idle life-logging.
I Kid You Not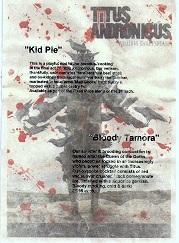 So cultural since
Stimmung
, I don't know where to start.
King Lear
in St Nicolas Gardens (bit of a wash-out, sadly. No magic, no tragic grandeur and even the weather more dismal than spectacular), Hamlet at Stratford on Avon, Gabriel Jones and Marianne Wright at Charlton House, standing in for an absent friend (lovely, of course, especially the Debussy set). David Farr's/Jonathan Slinger's Hamlet
didn't please everyone
and I agree with most of the criticisms in the Spectator review (although I
loved
the jumpers-touch, personally). Ophelia was a bland schoolgirl, Hamlet was Prufrock, and the rest of 'em hardly differentiated. Yet somehow it was gripping, from start to finish, & when I say Slinger's look of dazzled, radiant relief, when he has finally achieved his task, will stay with me, I am not being funny.
We ate in the rooftop restaurant, and how beautiful the Avon and its trees looked, under a blue-washed evening sky,
katoprasino
, as the greeks say, greener than green. But were not tempted by the playful idea of a mock-child pie.
Pleased by the month's early sales figures on my Bold as Love ebooks (nb, it does not take much to please me!), may I reccommend the Bold As Love website: really not bad, considering the tools I had, and the complete absence of any training (I just made it up). Except it's a
little
alarming to note how much of what I saw and imagined ahead, but thought was either wildly exaggerated, pure fantasy or "really" a hundred years away, is with us now. Even Devolution for Wales, my goodness. The Band of Gypsys page is the best effort, I think.
http://www.boldaslove.co.uk/
May I also draw your attention to the original gwynethann site, where you'll find a wealth of stories and essays, not all of them annoyingly formatted in strange designs, and there's usually a download button. (I've been locked out of gwynethann for a while, as my ancient form of Dreamweaver can't talk to Windows 8, but I have plans)
http://homepage.ntlworld.com/gwynethann/
Calling All. . . Clarion Alumni and Friends
If you are working on a writing project this summer, please consider signing up yourself for the annual Clarion write-a-thon:
What is a write-a-thon, anyway? It's just like a walk-a-thon. But instead of walking, we're writing, and instead of making pledges per mile, we're making pledges per word, chapter, or story. Writers get support, encouragement and motivation, and the option of joining or creating a team of other writers. Those who care about the writers in their life get a way to show their support. And money is raised for a literally fantastic cause -- the Clarion Science Fiction & Fantasy Writers' Workshop. For further details, go to
http://clarionwriteathon.org

The keynote image today is the buttercup meadows at Balcombe, East Sussex, an Area Of Outstanding Natural Beauty, I never saw them so beautiful as this year, and look your last, because
Cuadrilla
is about to start tearing them apart. I kid you not. And for what?
Why
destroy this beauty, in the face of the passionate resistance of the locals? Why add more and worse poison to the poisonous cocktail already being forced down our throats? Even if it's successful, even if it wasn't another giant leap towards setting our feet on Cormac McCarthy's
Road
, SHALE GAS MINING WILL NOT REDUCE THE PRICE OF GAS. I think you can believe it, when the firms involved tell us so themselves. So why? Kid pie... There's no end to it, is there.