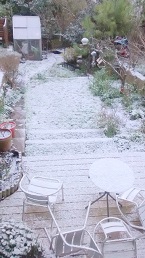 Last week they held the UK (ha!) Eurovision shortlist event in Brighton Dome. A modest EUrovision event "flashmob" was organised, and naturally I went down to join in, a short walk in the crispy night (sadly without snow, the snow had melted by then). We waved that blue flag with the yellow stars, big ones & small ones. We herded about, never getting far from the beery warmth of the Mash Tun, and sang
Ode To Joy
in English, on the other side of the street from the entrance to the great event. (The German words are better, but it's a good rousing tune, at least; although not the composer's best work). Then I went home. I did not forget to thank the police officers. Never forget to thank the police (if they've been well behaved). And here is a special official search string, for you to cut and paste. The official song, in all its stunning banality:
SuRie sings Storm - Eurovision: You Decide 2018 Artist - YouTube
If you find yourself trapped in a storm of Youtube ads, don't blame me. Note the brilliant first comment btw
The Science In Proof Of Concept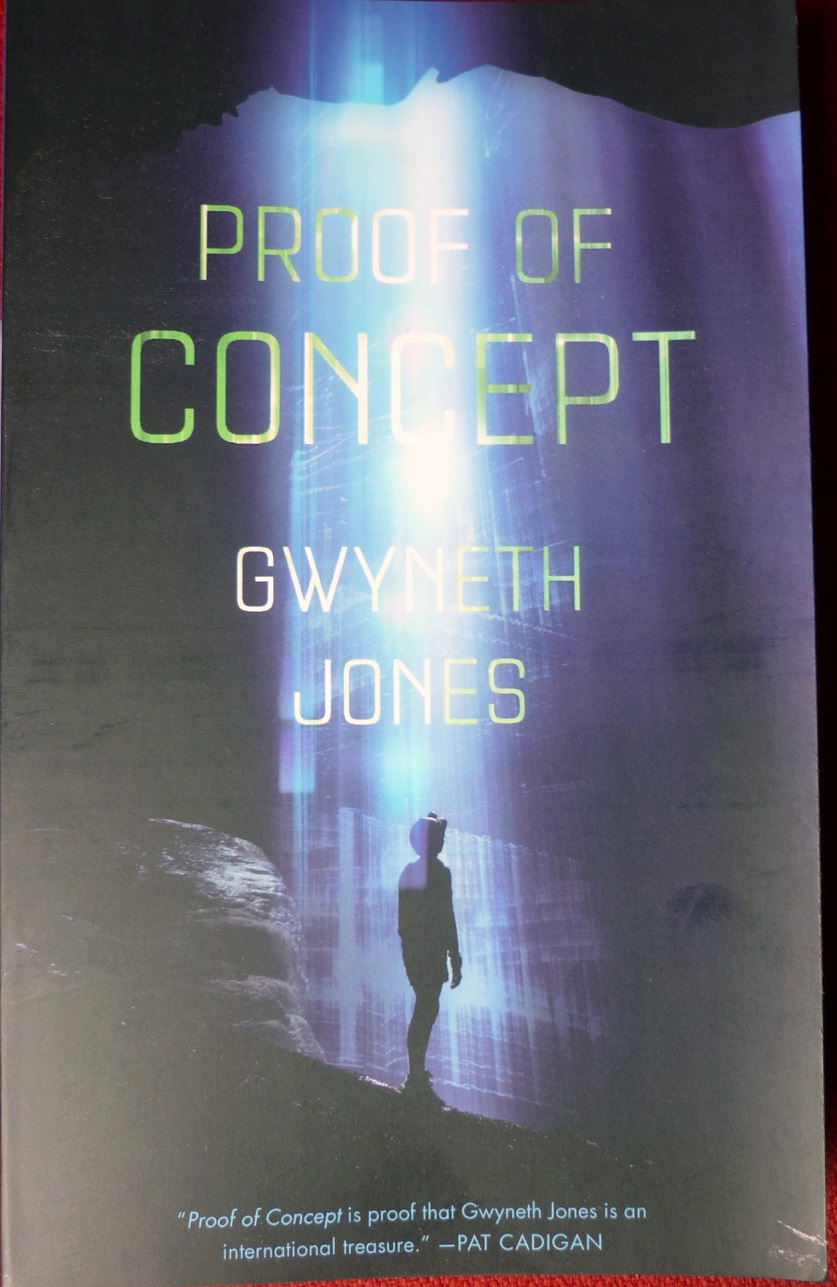 Another unexpected cultural highlight for me, when
Proof Of Concept
made it into the novella section of
Locus Recommends
. And a new positive review for the new year, from
Christopher East
:
The future of Proof of Concept is dark and plausible, but also bafflingly unrecognizable — in the best possible way. It makes for a riveting puzzle of a read, by turns accessible and disorienting as it paints a picture of a world clearly descended from ours, but also shockingly different . . . In the end, the effort pays off in a chilling finale that feels both surprising and inevitable. Its a deft authorial performance that makes for a brisk, thought-provoking read.
I can also draw your attention to an article in New Scientist
28th October 2017
, about Mattias Troyer's work on quantum computing, and the exact same problem the Needle team were facing, only on a rather smaller scale: the staggering complexity of quantum entanglement, and the well-nigh
magical
solutions that are emerging, to the problem of deciphering their structure:
Doing the maths is like searching for a needle in a near-infinite haystack: there just isn't enough time to grind out an exact solution, no matter how large your processor
You could also try this one, from
11th November

https://www.newscientist.com/article/mg23631510-200-consciously-quantum-how-you-make-everything-real/
I always derive my science fiction from real, cutting edge science: hints I've picked up and pursued; articles and books I've read. I'm not a moonlighting science academic. I don't claim to
understand
all this stuff (though you can bet I'll be pouncing on Philip Ball's new book
Beyond Weird
, when it comes out next month). I just enjoy it, I find it thrilling.
It's been a long time coming, but right now the weirdness of quantum mechanics, for so long the plaything of quirky science fiction, has found its technology (quantum computing), and is getting serious. It's not just that cat in a box, alive and dead and both
until observed
(whatever that means). Your own mind, the way you form your ideas and memories, exists in superposition. As does the galaxy we'd like to explore. The implications are beyond bizarre.
Usually, in fact almost always, want I want to convey, in the science of my science fiction, is that
we don't know what the rules will be, further down the line
. But I do know, from the record of the past, that the most bizarre suggestions of present "science" are the most likely to become recognised as obvious truth.
I wish more women could enjoy hard science fiction (I'm using "hard" in the sense James Blish originally intended, meaning
solid
, solidly connected to real science, not fantasy). It's a shame many women today, sf fans who are women, seem to police themselves out of this area. That's not half a cockroach in your sandwich. It's a light sword. It's the way you take back control, from the greedy corporations and the ruthless super rich, by gifting yourself with a sense of power, in a world increasingly dominated by the few who regard the rest of us as simply a feedstock.
Movies Sept 17-Jan 18
Mother!
If only Darren Aronofsky had called this movie
Monster!
, and billed Javier Bardem (who was terrific) as his star; if only Jennifer Lawrence had had the sense to keep her director's stupid Tippi Hedren crush in check, what a great, grotesque, riveting and bludgeoning blockbuster of a horror movie this could have been. Although just as intolerably
let me out of here
endless.
The White Countess
Merchant & Ivory's farewell, and the fall of Shanghai to the Japanese in 1941. A family affair, all the usual suspects. screenplay by Kazuo Ishiguro. Very pretty and touching, though Ralph Fiennes's American accent a bit wobbly.

The Blood Of Women
Set in Kenya, in the territory of the Pokot, where Female Genital Mutilation is defiantly practiced, in its most savage form. It's a good population control tool, since most first babies die stillborn & a very good living for the women who do the cutting. For the men it's easier not to argue with tradition, though sexual relations are a bit of a struggle. At least you can be damn sure your wives will not willingly commit adultery. The girls who suffer are amazing, as are the Kenyan medical staff and reformers, who do their best to repair, and to educate. But the resistance they face is staggering . . . A must see, but not for the faint-hearted.
The Killing Of A Sacred Deer
That's it. I'm never going to follow up a
Guardian
movies recommendation again. Ever.
I now suspect I only liked the bleak, surreal,
Dogtooth
because I hadn't a clue what was going on.
The Box Of Delights
For old sake's sake. The "special effects" aren't all that bad, just odd and uneven. The real problem is the story: not a patch on
The Midnight Folk
, which I am glad never got this treatment.
The Last Jedi
Loved it. I think I liked the glorious red knights fight scene best, but I loved the whole movie to bits. I think even Joanna Russ, the ferocious
Star Trek
partisan, would have given it a cheer.* The perfect Christmas movie. NB, I have not linked to IMDB in this case, because their Star Wars site is naff
*Okay, maybe not.
Star Wars
was the spawn of Satan. But she's have loved to see all the women who have invaded that universe.