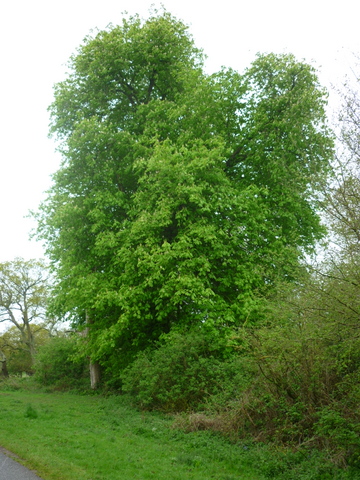 Tuesday 15th May, cool morning, heavy grey skies promising more rain. Rain in the afternoon yesterday, blackbirds scrapping in the new leaves of red maple and green elm.
I find it very mysterious, the way our rulers in government have no trouble at all spotting the need to offer substantial salaries for important posts in, say, banking, because
otherwise we cannot attract the good candidates
, and yet completely fail to understand that this phenomenon is scale-free, and must apply equally when you're hoping to attract and retain the good candidates for nursing, for teaching; even for hospital cleaners. You have to show people you respect them, if you want them to do their best work.
Perhaps the government is living in dreams of the past, times when one could assume that nurses and teachers had vocations, not mere jobs, and their compassion and integrity could be assumed to rise above filthy lucre... Failing to note that Tories have worked very hard to destroy the more equal society that underpinned those happy assumptions.
Reminds me of the slow-of-thinking Green revolutionary rank and file in my
Bold As Lov
e books, who sawed down all the unsightly masts, and then couldn't figure out why their mobile phones didn't work anymore.
Still reading
De L'Allemagne
, and I can understand why this book in particular made Napoleon so mad. It's not that the the justice and peace, liberty and enlightenment agenda is so offensive, Emperors
like
that sort of thing, in the abstract. It's the needly bits about great servants of the people deciding to hand out the spoils to their own families; the pitiful way men of remarkable talent fall apart, morally, when they mistake their personal vanity for a value system... But how modern it all seems!
Mme de Staël, getting on the case of her own version of the twittering and facebooking generation: "The young people, having hardly left school, hurry to embrace a career of luxurious idleness, as if it were the true mark of adulthood. Young men and young women spy on each other, picking on the most minute details, not so much out of active malice, but just to have something to say, when they have nothing to think. This kind of daily spite destroys goodwill and loyalty... "
Her point is that only a real, liberal education will teach them empathy, since the book of Nature has been closed to them by modern urban life.
Il faut beaucoup savoir pour bien sentir...