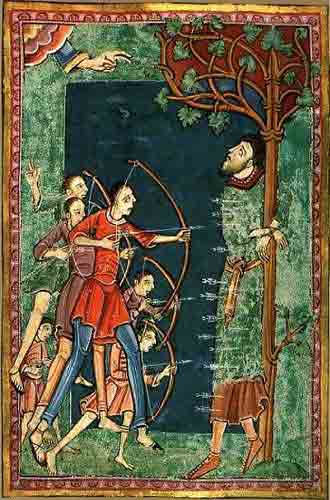 Wednesday 25th April, rain and wind. I put my big citrus tree out for a fresh water bathe, but the pot blew over so I brought it in. Let the rains continue, but it's so cold! It's hard to believe I should be beginning to look for the swifts again. Funny thing, I remember thinking, just as that "chaotic" hot summery weather in March came to an end,
actually this probably IS the summer
...
The anti-fascist protest was worse than I'd thought. Approximately 100 fascists, "marching for England", guarded by approximately 1,000 police, and I'm not exagerrating by much. Bussed in from Sussex from Surrey from Kent, the forces of law and order lined the Queens Rd, facing the troublemakers who lined the pavements. The vanguard of the marchers, mainly young men (what? you'd guessed?), had all the glum truculence of football hooligans, who know they are hated and just soak it up. In the rear, one poor little girl "marched" sobbing between her parents. The more respectable protesters, among whom I was standing to be counted, shouted "Fascist Scum!" "We don't want your vile ideas in Brighton", "St George was Syrian, you ignorant nutters!". I felt we were for all the world like purely partisan "Catholics", indignant at a "Protestant" march unwisely allowed to pass through their territory. I've no doubt, by the way, that the puny "March for England"
is
a racist, Islamophobe, extreme right wing event, but though I'm still glad I turned out, it's always better to know, where was that justified fear? Lost, completely lost, so the protesters seemed to have no right to their right reason, and the marchers seemed merely stubborn and bewildered hobbyists.
Peter and I left long before the violence, and didn't go near the speeches, if there were any. Down in the town, the police had helpfully arranged two corrals, one for the Marchers and one for the Protesters... and
of course
the lads in the yellow gilets and very sensible shoes were forced to pitch in and sort stuff out. It was a good old ruck, apparently. Shocking. Obviously this Fascist march thing ought to be banned, as being a deliberate provocation of sectarian violence, in this fair city of righteous, volatile Utopians.
And then what shall we ban next?
Reading fiction:
The Father Of Locks, Andrew Killeen
Very entertaining, erudite Thousand-And-One-Nights themed detection, set in C7 (?8) CE Baghdad in the Caliphate. Killeen acknowledges his debt to Robert Irwin's Arabian anthology
Night and Horses and the Desert
(if you can get hold of it) Both highly recommended, and apparently Killeen has a sequel out (did I need to tell you that), this March. & then the Amazon page for
The Father Of Locks
recommended I read
The Memory Of Love, Aminatta Forna
, and I don't know what the connection is, since
The Memory of Love
is set in Sierra Leone, partly in the sixties, partly "now", but I'm grateful for the tip off. Serious, emotionally engaging, top literary writing, and really good. I think I'll now read everything she's written.
The keynote picture is of
St Edmund, King and Martyr
, a credible alternative for patron of England, who at least lived here (see Inspired championing of this notion in last week's
Private Eye
), until his team came second in a scrap with the Danes, and Edmund ended up tied to a tree, shot so full of arrows he resembled a hedgehog. There's a tree in the picture, I'm not sure what kind. Maybe an oak? His feast day is apparently 20th November.
I'm getting onto the Council now. I reckon we should have street-parties.